Seasonal N Uptake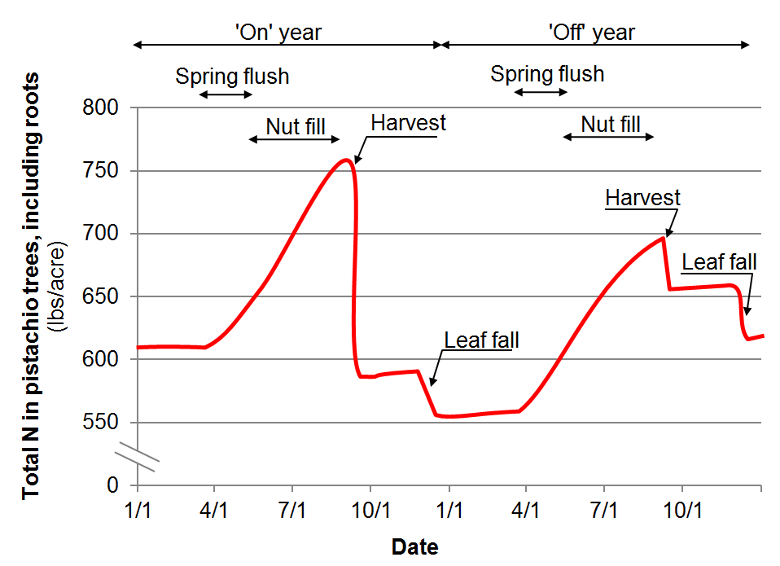 Nitrogen in pistachio trees during 'on' and 'off' years. Before leaf-out, little N was taken up and the trees relied on N remobilized from perennial tissue. In 'on' years, approximately 30% of N was taken up during spring flush (mid-March to late May) and 70% during nut fill. N uptake was negligible between harvest and leaf senescence. In 'off' years, the proportion of N taken up during spring flush was slightly higher [1,3].
Nitrogen Removed at Harvest
Nitrogen removed with harvested pistachios. The overall average is weighted for the number of observations in each trial. More information can be found here [2].

The value includes all nitrogen removed in hulls, shells and kernels, blank nuts and other non-marketable yield.
Links